Best Creative Clear Resin Furniture crystal amber table resin chair Supplier
The fusion of transparent resin crafts with lacquer art and stained glass has a unique charm from the end. 
The exquisite curves and the sharp edges and corners of the lines, the classic charm. 
The pure texture, the flickering candlelight in the dark, the faint fragrance, the blend of retro and modern, reflecting the wonderful light and shadow, releasing the blurred color. 
In the warmth The atmosphere silently conveys the warmth of galloping horses, elegant swans, and vigorous little elephants. 
The sharp antelopes are lifelike, aura and vigorous, how can you imagine that the overall structure is only designed by simple tree expansion materials , Modeling, design, carving, and then using lacquer art to add to the old, the outside is pasted with gold or silver foil. The original ordinary tree tendons are also practical works of art. 
Losing the elegant and retro charm, the air is fresh and transparent, crystal clear and rich.
The product features excellent flexibility at low temperatures. It has passed two main low-temperature tests such as low-temperature brittleness test and temperature retraction test.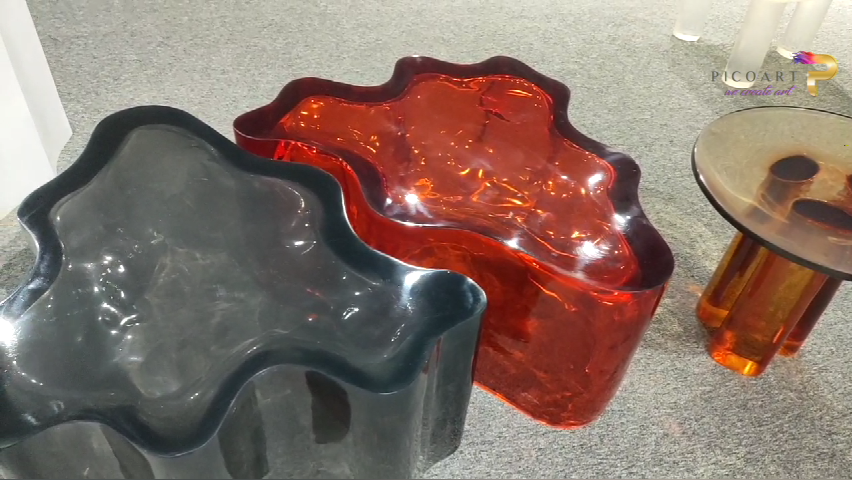 FAQ
1.Can you offer 3D service ?
Yes, we can . we can offer 3D design or 3D printing model.
2.Does Pico Have MOQ?
Depends on actual design, normally it is 5 pieces for our standard designs. If it is customized design or it is big item, the quantity can be less, even one piece.
3.I would like to know the packaging of sculptures.
We enclose the picture of packaging for your reference. Inner package with foam/bubble/blanket;
Advantages
1.Sculpture is the focus of a space.
2.We have 18 years experience of making sculptures
3.We are the manufacture of sculpture
4.Metal sculpture is our expertise and passion.
About Pico Art
Pico Art Co., ltd was established in 2003. We are professional manufacturer and agent dealing with
oil painting
and sculpture. As everyone knows Painting & sculpture belong to the same family. Our oil paintings are 100% hand-made created by talented artists graduated from famous art schools. In the sculpture design and manufacturing, we integrate different cultures & fashion elements into art by using abundant materials such as resin, fiberglass, stainless steel, iron, copper etc. We do not only create the original works, but also do as customized requirements. Over the past 18 years, we have been successfully working with our regular customers from over 100 countries such as Holland, USA, Italy, France, Belgium, Australia, Thailand, Singapore, Japan, Russia and Dubai etc. We're quite confident and experienced in quality control as per customer's requirements. Our mission is "DO ART AS YOU WISH" to provide our customer with the finest artwork and best service at the most competitive prices. Our works have been widely used in Five-star hotels, Villas, private Clubs, property, public garden and outdoor landscape Let's work hand in hand for your market!
Add a comment
Comment
IF YOU HAVE MORE QUESTIONS,WRITE TO US
Just tell us your requirements, we can do more than you can imagine.