Professional Modern FRP Art Chair Furniture Custom fiberglass sculpture manufacturers
Compared with traditional wooden furniture, FRP furniture has the advantages of excellent mechanical properties, good gloss and feel, good fire resistance, high rigidity, long life, corrosion resistance, heat resistance, scalding resistance, mildew resistance, water resistance, fire resistance, etc., especially without artificial Board furniture is harmful to humans such as formaldehyde and other volatile substances. The product quality meets the national standard, and its fire resistance meets the test standard requirements of the National Fire Equipment Quality Inspection Center.
FRP furniture
The glass fiber reinforced plastic furniture manufacturing technology organically integrates the luxury, elegance and splendor of European furniture, as well as my country's classical decorative arts and glass fiber reinforced plastic molding technology. It can not only produce all kinds of furniture, but also produce various specifications and models of craft carvings and decorative flowers. Lines, high-level artistic wooden lines and Roman columns, hall ceilings, imitation solid wood carved doors, fire doors, etc.
The product can be printed with high quality and highly glamorous colors. It can make the packaged product stand out.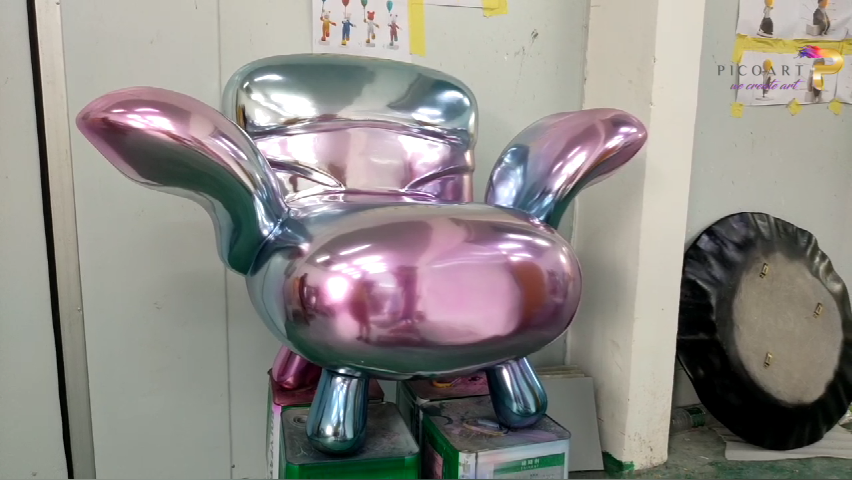 FAQ
1.I would like to know the packaging of sculptures.
We enclose the picture of packaging for your reference. Inner package with foam/bubble/blanket;
2.Can you make a sculpture with a concept?
Yes, we can work with you together even start with a concept.
3.Can you provide samples?
Yes we can. Sample is available, but client need to bear the sample fee and shipping cost. If for mass order, sample fee can be deducted in later order.
Advantages
1.Sculpture is the focus of a space.
2.Metal sculpture is our expertise and passion.
3.No matter whether it's a big or small project, we can handle it.
4.Metal sculpture combines the hard and soft
About Pico Art
Pico Art Co., ltd was established in 2003. We are professional manufacturer and agent dealing with
oil painting
and sculpture. As everyone knows Painting & sculpture belong to the same family. Our oil paintings are 100% hand-made created by talented artists graduated from famous art schools. In the sculpture design and manufacturing, we integrate different cultures & fashion elements into art by using abundant materials such as resin, fiberglass, stainless steel, iron, copper etc. We do not only create the original works, but also do as customized requirements. Over the past 18 years, we have been successfully working with our regular customers from over 100 countries such as Holland, USA, Italy, France, Belgium, Australia, Thailand, Singapore, Japan, Russia and Dubai etc. We're quite confident and experienced in quality control as per customer's requirements. Our mission is "DO ART AS YOU WISH" to provide our customer with the finest artwork and best service at the most competitive prices. Our works have been widely used in Five-star hotels, Villas, private Clubs, property, public garden and outdoor landscape Let's work hand in hand for your market!
Add a comment
Comment
IF YOU HAVE MORE QUESTIONS,WRITE TO US
Just tell us your requirements, we can do more than you can imagine.