Abstract Clear Resin Sculpture art furniture Products | Pico Art
Features and uses of transparent resin:
1. The product has the characteristics of good mechanical properties, good transparency and gloss, small shrinkage rate, etc. It is suitable for making transparent handicrafts, resin toilet seats and other casting products that require high transparency.
2. Its transparency is crystal clear
3. Easy to operate, insect specimens, dried flowers, shells, pictures, handicrafts can be placed in the middle of the product
4. Appropriate color essence can be added to the resin to imitate glass, imitate jade, add agate powder, imitate white marble
5. Its biggest advantage is that it has good rigidity and is not easy to break. It is suitable for the production of crystal table lamps, candlesticks, crystal luminous characters, crystal handicrafts, crystal gifts, crystal trophies, crystal pen holders, crystal interior carvings, crystal car model building models, crystal perfume bottles, crystal Ashtrays, crystal vases, hotel supplies, crystal stationery business card stands, crystal balls, crystal keychains, crystal animals, flowers and other transparent boutiques.
To ensure that the 's quality, Pico Art has put large investment to meet customer requirements.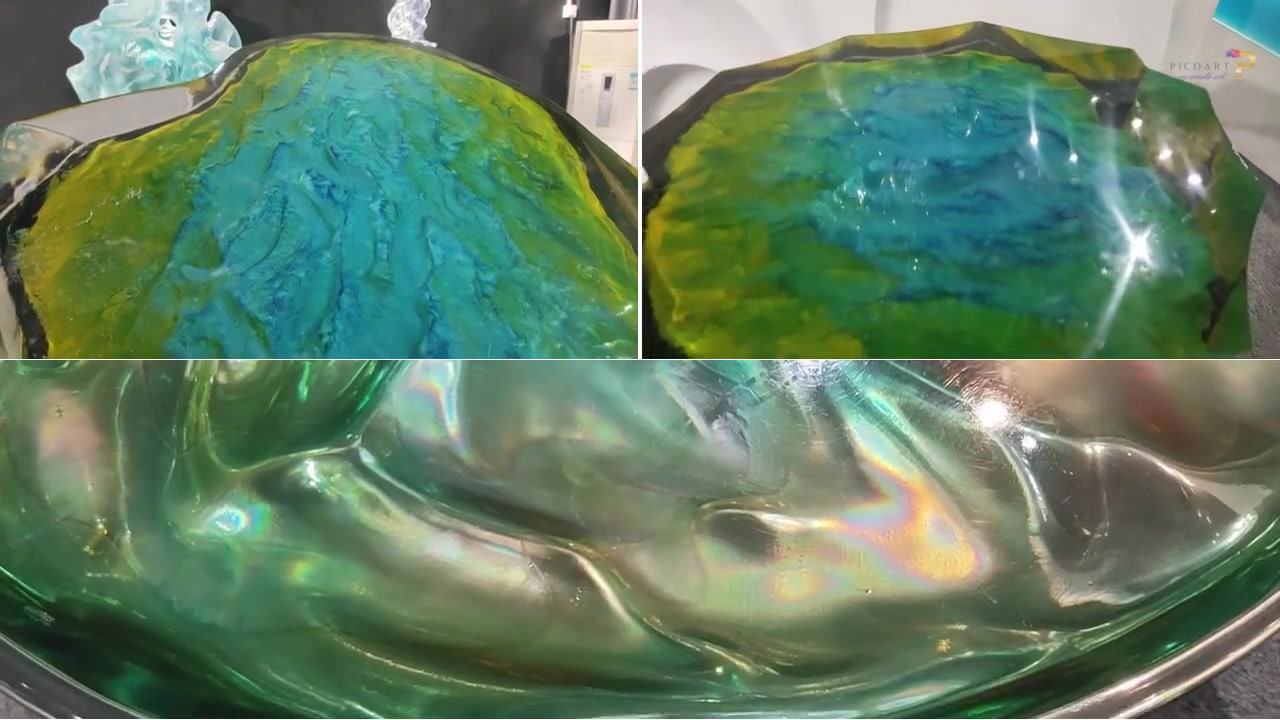 FAQ
1.Can I order custom sculpture?
Yes, welcomed and it is our strong point. Most of our products is customized and we offer them to many famous five stars hotels.
2.How do you control the quality
We have QC department and the supervisor with 18 years experience.
3.Can you send me big images before I place a order?
Yes, we will send you clear images to let you know more details about it. We will show you the video if it is in stock.
Advantages
1.We have 18 years experience of making sculptures
2.ART AS YOU WISH,WE DO ART AS YOU WISH.
3.We are the manufacture of sculpture
4.WE DO CREATIVE ART.WE CREATE ART.
About Pico Art
Pico Art Co., ltd was established in 2003. We are professional manufacturer and agent dealing with oil painting and sculpture. As everyone knows Painting & sculpture belong to the same family. Our oil paintings are 100% hand-made created by talented artists graduated from famous art schools. In the sculpture design and manufacturing, we integrate different cultures & fashion elements into art by using abundant materials such as resin, fiberglass, stainless steel, iron, copper etc. We do not only create the original works, but also do as customized requirements. Over the past 18 years, we have been successfully working with our regular customers from over 100 countries such as Holland, USA, Italy, France, Belgium, Australia, Thailand, Singapore, Japan, Russia and Dubai etc. We're quite confident and experienced in quality control as per customer's requirements. Our mission is "DO ART AS YOU WISH" to provide our customer with the finest artwork and best service at the most competitive prices. Our works have been widely used in Five-star hotels, Villas, private Clubs, property, public garden and outdoor landscape Let's work hand in hand for your market!
Company Introduction
If you are looking to make your own brand in Art & Collectible, then you have found the right vendor. Pico Art Co., ltd. is one of the leading manufacturer of Art & Collectible in China. Established in the year 2003,Our state-of-art infrastructure is the backbone of our firm that assists us inefficient analyzing of the production capacity. We have installed advanced machinery in all our units that help us in maintaining the high rate of production. We have a team of experts, who have experience in this area. Their knowledge had led us to mark a good name in this competitive market. Working under the specification laid by the industry has drafted the way for us to reach the pinnacle of success.
Product Introduction Add a comment
Comment
IF YOU HAVE MORE QUESTIONS,WRITE TO US
Just tell us your requirements, we can do more than you can imagine.